Posted by keith on 29th May 2008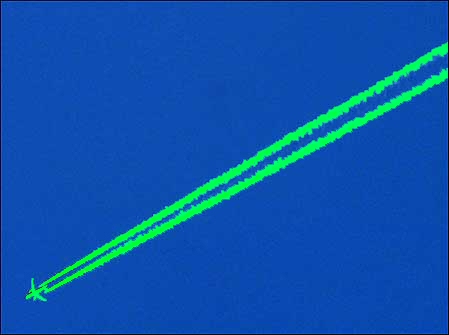 We're all going on a summer holiday,
No more working for a week or two,
Fun and laughter on a summer holiday,
It's free of carbon, so don't be blue,
Can it really be true?
Oh, gosh! Leafing through the Travel supplement in this week's Saturday Guardian, my wife saw something so bizarrely stupid it hardly qualifies as greenwash. "Unsuitablog!" she shouted out, as the supplement landed in my lap. And so it was — beginning with the words, "Make your sand footprint the only one that matters with these trips".
Well, I really must check what kind of holiday (we're talking about vacations here, not seasonal breaks) has no carbon footprint…
Ponta D'Ouro, Mozambique

Ponta D'Ouro has been earmarked by the government "to receive utmost priority for new developments". Luckily, some want to protect rather than profit from this precious ecosystem, already under serious threat from tourism. Stay in beach huts and join marine zoologist Dr Almeida Guissamulo on a volunteering holiday, monitoring dolphins, turtles and coral reef degradation. This is hands-on conservation, not just an excuse for a diving holiday.

· People and Places (08700 460 479, travel-peopleandplaces.co.uk), £1,695 for four weeks, including accommodation and food. Kenya Airways flies from Heathrow to Maputo (kenya-airways.com). From £630 rtn.
So you can spend over $3000 on a month's conservation work (someone has lots of time and money on their hands), and don't mention the odd 5 or 10 tonnes of carbon dioxide equivalent getting their and back. It's ok, because you're doing conservation work.
Here's another one…
La Cienaga Coral Lagoon, Venezuela

The last leg of the journey to this turquoise lagoon is 15 minutes by boat to a wooden eco-lodge right on its shores. Tucked between the mountains of Henri Pittier's National Park, the lodge and the community's eco policy is to combat coral degradation, reduction of fish stocks and waste. They have installed noticeboards providing environmental information, arranged with local boatmen to retrieve rubbish and are monitoring illegal fishing. All you have to do to support these efforts is walk from your beach cabin to the reef, dive in and see the beauties they are trying to protect.

· Responsibletravel.com (00 44 1273 600030). From $135 pp for two days in the eco-lodge. Air France flies from London to Caracas (0870 142 4343, airfrance.co.uk) from £390 return.
Just two days in the eco-lodge, so that means you're going to be doing lots of other hard-core conservation work for the rest of the time to make your long-haul flight worthwhile, aren't you…but read it again: "All you have to do to support these efforts is walk from your beach cabin to the reef, dive in and see the beauties they are trying to protect."
Exactly how is living in the lap of bounteous luxury on a tropical reef an "eco holiday"? The other three are just as bad — long-haul flights, superficial conservation work or none at all.
I am willing to bet that the holiday / flight companies mentioned all paid for a nice slot in a popular weekend supplement — how else could they get such good advertising. Why else would The Guardian be promoting such carbon soaked vacations?
Here's an idea for an "eco" holiday: go for a walk, take the bike out, do some gardening, enjoy the area around you. Don't fly.
Posted in Media Hypocrisy, Sponsorship | No Comments »