Posted by keith on 27th August 2008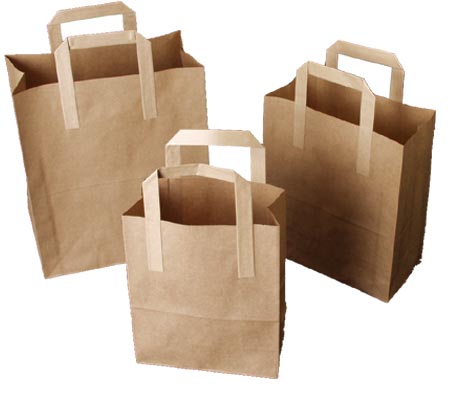 A very thoughtful comment by Unsuitablog reader Matt Fontaine, has made me realise that if so many companies are bad, this leaves people in a very difficult position…or so it would seem. In other words, "What companies should we buy from?"
Readers of my Earth Blog, and those who have reached Chapter 16 of A Matter Of Scale (read the rest before you get there, please) will already know what I am going to say: in essence, before you even ask the question, "Where can I buy this thing?" you should ask the question, "Should I buy this thing at all?" For the people who espouse the wonders of "green" consumption, or "Greensumption" I say to you: "Do you really care about our future, or are you just trying to assuage your guilt?"
This brilliant video says it all:
As for the formal advice that Matt asked for, I can only reiterate what I said in the article "The New Shopping Order":
There is a colossal battle to be won, against virtually every commercial interest on Earth, that relies almost entirely on people choosing to buy new and replace existing items that they have at a rate that is increasing at currently 5 times the speed of global population growth.
In short, we need to have a completely new attitude to shopping, where reality and conscience takes precedence over the open mouthed acceptance by the public of new goods, and where the people of Earth are prepared to stop for a moment and think about the effect that every single new item that they purchase is having on this planet.
There needs to be a New Shopping Order. Being part of it is simple : next time you want to buy some new trainers, a new lawnmower, computer, digital decoder, anything at all, ask yourself the following questions, in this order:
1) Do I need to buy this thing at all?
2) Can I repair or refurbish this thing, or have somebody do it for me?
3) Can I buy or obtain this thing, or something similar, pre-owned?
4) Can I buy this thing in a more ethical way?
As for point 4, which sort of addresses Matt's immediate question, if you have to buy something new, which is obviously the case with food and some other goods that can only be used once, like most toiletries, then I recommend:
– buying from a small company or individual producer
– buying as locally as possible
– buying those products which are the least polluting.
That's what most of the "greensumption" web sites can advise on…but remember, it's still consumption.
Posted in Advice | No Comments »