Posted by keith on September 10th, 2009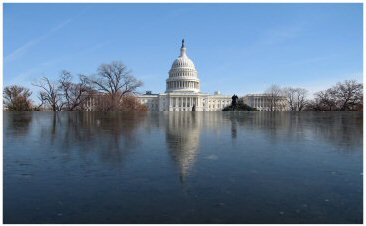 Also known as Waxman-Markey, the American Clean Energy and Security Act (ACESA) which is currently sitting in the US Senate awaiting approval, is being hailed by the environment mainstream as a real answer to anthropogenic global warming. Anyone with half a brain will realise that this is utterly false. One group, calling themselves Climate SOS, are making this point very loudly, and have written the following article just for The Unsuitablog.
Lots of mainstream enviros, especially those involved in the US Climate Action Partnership, are promoting the recent house climate bill as a great step forward. Then there are a bunch more who think it is "better than nothing"…or "the best we can get under the circumstances…"
This would seem a bit too compromised given the near daily reports about how climate change is the greatest threat of all to national security, that methane is spewing from the seafloor beds a million times faster than expected, the Arctic sea ice is melting 80 years ahead of IPCC's worse case scenario predictions, and may be altogether gone in just a few years, setting in place the runaway warming associated with reduced albedo….and the island nations are sinking.
Best we can get under WHAT circumstances?
As soon as Waxman and Markey introduced their bill to the House, special interests who either want to maintain their business as usual, or position themselves to benefit most from disaster capitalism, began swarming over the halls of Congress to ensure the financial flows come their way! With a carbon market estimated to be valued in billions, this should not be too surprising.
The result, the "American Clean Energy and Security Act" utterly fails to promise much, if any, significant emissions reductions. In fact, James Hansen has called it "worse for the environment than doing nothing". The targets IN THEORY would provide for somewhere around 1 to 4 percent below 1990 levels by 2020 and 68 to 71 percent below 1990 levels by 2050. But that is only "in theory" because in reality, the huge offset provisions – 2 billion tons, annually-could actually permit an INCREASE in emissions through 2026! And even these calculations assume that offsets actually work. That assumption is not supported by number of analyses that illustrate the difficulties with determining "permanence and additionality", not to mention actually getting accurate measurements of carbon flows. It is almost humorous to glance at the list of "eligible technologies" for agricultural offsets embodied in the Peterson amendment: special feed mixes for livestock that make them belch less (how to measure permanence and additionality here?); durable goods, like rocking chairs and tables made from wood; no till agriculture practiced by farmers growing GMO soy and using roundup instead of tilling to control weeds…Somehow this does not inspire confidence.
On top of these weak goals, the bill relies on a risky cap and trade mechanism. Cap and Trade has been the darling of US Climate Action Partnership, perhaps because they observed what happened in Europe when it was tested under the European Trading Scheme and the worst polluting industries made windfall profits, passing on the costs of carbon credits to their ratepayers. In fact, the system has been tried in a number of contexts and found vulnerable to gaming, unreliable and prone to manipulation. New market bubble anyone?
The bill also provides supports for the worst false solutions, like biomass burning. Generating enough electricity for 1 megawatt of electricity requires bout 13,000 tons of wood per year! And regrowing the trees may take decades, if at all. A recent study published in science points out that so long as we classify biomass as carbon neutral and therefore eligible for supports as renewable, while fossil fuel use is taxed, we will be right on track to turning ALL of the worlds remaining forests and grasslands into bioenergy plantations by 2065. As if protecting the last bastions of biodiversity were not difficult enough.
Finally, ACESA would repeal EPA authority to regulate greenhouse gas emissions under the Clean Air Act. This would essentially remove one of the only regulatory tools we have at our disposal for reducing emissions. Does that make any sense at all?
Let's face it, with somewhere around 90 million dollars spent by lobbyists in association with the climate legislation so far, we should not be too surprised at how concessions were handed out to virtually all who asked. Like greedy children bashing open a piñata, all the special interests scrambled for their share in one of the most horrible demonstrations of "failure to lead" imaginable! With the entire future of life on earth at stake, this is the best we can do?
Utterly disgusted, a band of activists, calling itself "climate sos", is mobilizing to oppose the bill, yes oppose the bill; same "ask" as the American Petroleum Industry astroturfing "energy citizens", but very different reasons. They state that the bill is worse-than-nothing, should be defeated, and they are prepared to employ nonviolent civil disobedience to make their point. Policy makers, they say, must go back to the drawing board and come up with a REAL bill, one that rises to the challenges we are facing rather than pandering to special interests. The international negotiations in Copenhagen are around the corner, and Obama has stated his determination to demonstrate "strong leadership", but the U.S.will have to dish up something quite a bit more serious than a Senate bill that uses ACESA as its' model. People in the US. and abroad who are already coping with the disastrous impacts of climate change are not likely to sit quietly accepting this dismal lack of leadership much longer.
Very thought-provoking, and worrying. Thanks to Rachel for the words.