Posted by keith on November 26th, 2009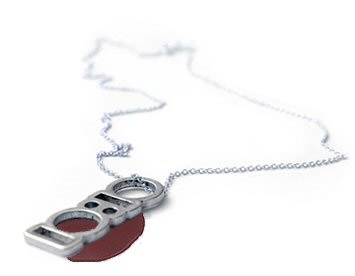 You may have heard of the 10:10 Campaign, founded by "Age Of Stupid" director Franny Armstrong, and currently sweeping across the UK with its message of a 10% reduction in carbon emissions by the end of 2010. In essence, such an idea is a good thing: a 10% reduction in carbon dioxide every year will, if taken up by the world's emitters, and continued until 2030 will lead to nearly a 90% cut overall. This is almost enough to stave off the threat of irreversible climate change.
There is one fundamental problem with this, and it isn't that 10:10 is only in the UK (you can hardly blame the organisers for that); the problem is that 10:10 only runs until the end of 2010. To quote the web site:
What happens after 2010?
10:10 is a year-long campaign to get the ball rolling on the move away from fossil fuels. We hope that this will be the beginning of a journey that finishes in a world that is no longer threatened by runaway climate change. But for now the important thing is that we stop talking about what happens in the future, and start cutting the carbon.
The lack of a meaningful endgame and the inclusion of the weasel-word "hope" is a major sticking point, because the first 10% of any reduction is really easy. Just by changing the lightbulbs around your house from incandescant to energy saving, and turning your heating down 1 degree in the winter will achieve this. But isn't easy good? Actually, no. Easy sends the message that we don't have to really change the way we live, as reinforced by the point, again within 10:10's FAQ:
Does signing up require a major change in your lifestyle?
No. 10:10 is about getting started on the transition to a low-carbon society, and unless you've already slashed your emissions, reaching 10% will be easy. It's all about not wasting energy at home and cutting down on unnecessary journeys and it will save you money.
How does making a fairly trivial change set you on the path to a low-carbon society? What is missing is the process that takes people's assumptions about the way they should live (i.e. as part of the globalised industrial consumer society) and moves them into a different state of mind (i.e. the globalised industrial consumer society is fundamentally unsustainable) with a different goal — local, non-industrial and self-reliant. 10:10 does none of this.
Oddly, they seem to recognise the potential for criticism, while simultaneously failing to address it:
Is this just another greenwash campaign?
To really make 10:10 happen we have to get everyone on board, from primary schools and residents' associations to local authorities and big brands – perhaps even government departments, if they are brave enough to try. This is a project to start making genuine changes to British society, changes we need so that we can leave our children a future we can be proud of. That's why 10:10 does not recognize any form of offsetting as counting towards the 10% target.
And with that announcement that sustainability is to be achieved while retaining the corporate and political status quo, a whole bag of nails is hammered into the coffin marked "10:10 RIP".
To be fair, there are very few people anywhere in the mainstream environmental movement, of which Franny Armstrong is most definitely a part of, that see beyond the "one right way to live" delusion. It is all very well people like me harping on about the ills of Industrial Civilization, when the vast majority of people living in the civilised world are not aware that for most of human existance there was no such thing as civilization and that there are a multitude of different ways to live only limited by the imagination; but if people don't accept this position there is little chance of genuine alternatives being sought. In short, I am probably on a hiding to nothing, should gather up all the like-minded people and go and live somewhere untainted by civilization.
On the other hand, at least I don't accept the support of companies that make killing machines:
In a potentially controversial move, the campaign has accepted MBDA Missile Systems, a UK-based arms manufacturer, after it pledged to meet the campaign's single aim – to cut its carbon emissions by 10% in 2010. But 10:10 has rejected Manchester Airport Group.

The campaign's leaders said the decision to accept an arms manufacturer had caused considerable debate, but it could not exclude an organisation operating lawfully on the grounds of ethical objections to its product.

MBDA, which counts BAE Systems as a major shareholder, produces more than 3,000 missiles a year, including the Exocet. It has 10,000 workers employed across four European countries and sells to more than 90 armed forces worldwide.

Franny Armstrong, the campaign's founder, said: "Of course arms manufacturers can reduce their emissions by 10%. What they do with the rest of their time is a different matter, on which we couldn't possibly comment. 10:10 is about reducing emissions right across British society, and that means everyone. As long as arms manufacturers are a part of British society, it's just as important for them to reduce their emissions as it is for the rest of us."
[silence induced by disbelief]