Posted by keith on February 25th, 2008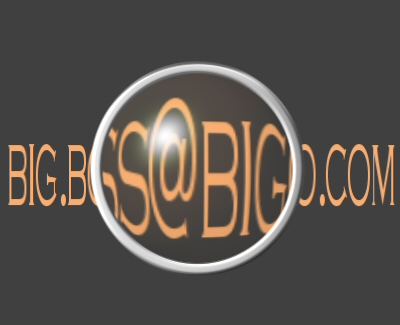 So, you are really pissed off with a company and want to tell them what you think of them, what they should do and what you are going to do if they don't. You go to their web site, click on the "Contact Us" link and find a form that they have so kindly provided – you don't even have to open your mail client.
WAIT! Do not fill in that form!
The message will end up with all of the other complaints and comments, in some dump-bin ready for an administrator or more likely a computer to send a standard reply. The message you sent will never be seen by anyone with any influence. Consequently, the chances of anything happening as a result of your message are just about zero. This is intentional; companies genuinely don't want the public to know individuals' e-mail addresses, because those individuals are human beings.
I'm not saying that e-mails in themselves make any significant difference: after all, a business exists to make money and, in most cases, environmental protection, socal welfare and human rights are off their radar. But – and it's a big but – if enough messages are sent to a number of individuals then maybe, just maybe, those individual, rather than the monolithic corporate machine, will get the right idea. The key is getting your message to the right individuals.
Obviously there is no point filling in the form. Here's what you do:
1) Find out the name of the person you want to receive the message. Choose the Chief Executive / President, head of the relevant section or department, and a few other random people. You can find these names on the company's web site.
2) Go to the web site http://www.emailnamefinder.com/ and search for the company. If you find that company then use suggested format.
3) If you can't find the company on EMail Name Finder, then do a Google search for <company web name> contact email, (e.g. "barclays.co.uk" contact email) and look for a human name, followed by "@<company web name>. It doesn't matter who is on the e-mail, that will probably be the standard format. Below is the Barclays example – it has found a person called Kathy Brown, so the standard format is <firstname.lastname>@barclays.co.uk. It has also found the barclays.com format too!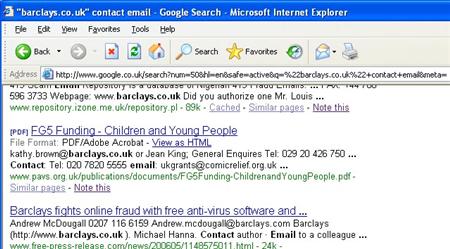 4) Compose your e-mail using the format you have found. Make sure the e-mail addresses are in the To: box, not the Bcc: box as you might think.
5) If you have found a format that is not on Email Name Finder then send your discovery to them at emailnamefinder@gmail.com
It's always better to send messages to multiple people in the same company for two reasons:
1) Your e-mail has a far better chance of being read.
2) It is impossible for one recipient to pretend that they didn't receive the e-mail. The more embarrassing and hard-hitting your message, the more chance that one or more of the recipients will feel uneasy, especially in the presence of the other recipients. Fear is what drives companies to change.
Plus, having a go at the CEO or President in the sight of his or her underlings is great fun!