Posted by keith on April 10th, 2008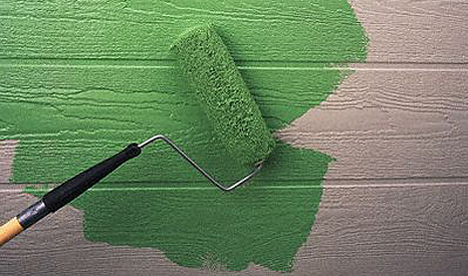 I have a pretty good radar for greenwash, which is how it's so easy to find subjects for The Unsuitablog; but the adverts, the policies, the promotions and the speeches full of bright green spit keep on coming. Someone is lapping this all up and it's the consuming public: if not then why would companies and organisations keep on doing it?
My aim with The Unsuitablog is twofold, and you can all help me with it:
1) To make everyone adept at spotting greenwash as and when it is trotted out.
2) To make greenwashing as socially unacceptable as consuming hard drugs in front of your grandmother.
Without the first aim, the second aim cannot come true, which means that greenwashing will thrive, and those responsible will carry on doing their Earth killing behind closed doors.
If you are a regular reader of The Unsuitablog then you will already be quite adept at seeing how it is done, but here are some tips for everyone who wants a little help:
Be suspicious of all environmental claims. Don't trust any claims unless you have verified them yourself.
If a company, in particular, takes out a large advertisement in a newspaper, or runs a TV advertisement saying how great their green credentials are — then they are hiding something, guaranteed. If someone is trying sell their "green" credentials then ask yourself, "why?"
If a company has a bad history it is highly unlikely to have changed overnight. Use web sites like SourceWatch and Corporate Watch, as well as this site, to find out the truth behind the mask.
Look out for poor use of scientific facts, especially when listening to politicians: "Reducing carbon emissions will protect the ozone layer", "this technology is sustainable", "emissions can be offset", "the greenhouse effect is not certain" etc. All examples of rubbish that has no basis in fact, even the last one (think about it).
Look out for buzzwords that put a gloss on reality: "carbon intensity", "sustainable development", "carbon offsets", "clean technology" etc. Another clear sign that something is being covered up.
Use your common sense and your instincts. If it doesn't feel right then it probably isn't.
And can I just ask a little favour? Please tell everyone you know about The Unsuitablog, and link here if you have a web site: the more people get to see the truth, the fewer lies will be told.
---
Now you have found the greenwash, it's time to start really investigating it and getting the things you need to expose the greenwasher. If you fancy it, then
read How To Investigate Greenwash…
.