Posted by keith on June 11th, 2008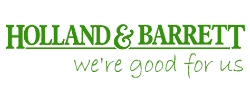 I like to keep fit and healthy. Much of my day is spent walking, running, keeping busy around the house and, of course, eating a healthy diet. I could, if I wanted to get some exercise, drive to my nearest gym (about 2 miles away) and walk for four miles on the treadmill, then drive back again — or I could walk to the gym and walk back again without ever setting foot in the gym: both would be about equal in terms of fitness.
"But surely," I purport to hear you cry, "it's not environmentally friendly to drive to the gym?" That's not the point — I only said that if I wanted to get some exercise then I could drive to the gym. True, you will find that people who live a life more connected with nature do tend to enjoy good health for longer than those who don't, but that is confusing "health" with "environment", as civilization likes to portray the terms. A "health food shop" is not a "green shop", however green the signs may be and however caring the clientel are.
Holland and Barrett, the largest Health Food retail chain in the UK, as well as being big in the Netherlands and Ireland, are trying to make their customers equate the two in a most confusing way. I walked into my local store this week to buy some dried pulses and fruit for the cupboard (dried stuff lasts for a lot longer and takes a lot less energy to transport) and noticed a big poster next to the door. It was advertising Holland and Barrett's "Plan-it Green" campaign which, on the surface seems like a set of sensible measures to lower the store's environmental impact.
I read the poster and my face dropped. There were seven points in all, five of which had almost nothing to do with being "green" (apart from the colour of the lettering):
– No hydrogenated fats (This usually implies the use of palm oil, which is not green at all)
– No artificial colours or flavours (Many natural colours and flavours are unsustainably produced)
– No nasty E-numbers (E- numbers are simply a European classification of additives, natural or artificial. And what's with this subjective "nasty"?)
– No over refined ingredients (This is so vague it means nothing)
– We aim to source our ingredients sustainably ("Aiming" for something does not mean it has happened)
The manager gave me the head office phone number, but then I thought, if a company has gone to such lengths to produce posters purporting to be "green" when they are nothing of the sort, why should I give them a chance to defend themselves? The posters are in hundreds of stores all round the UK, being read by tens of thousands of customers every day — that's greenwash!