Posted by keith on February 25th, 2009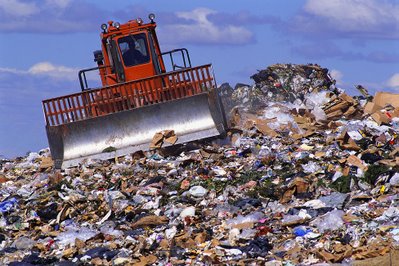 It's time for a buttock-clenchingly terrible email from a PR company who have found a brilliant way of promoting lots of companies' products at the same time – yes they are telling the recipients of spam emails how green these products and services are! What? Are you not overcome by the exciting possibilities of this wonderful new concept? How very cynical: anyone would think you see this every day…
Dear Sir or Madam,

Green is all the talk around the globe these days, whether it's about making green, saving green or protecting green (the earth that is). We've come up with a list of top websites and new technology that are must have green gadgets that save both money and the planet's resources – for families and businesses alike. And if you're smart enough – there's a money game bonus that may allow for extra discretionary spending – like a family vacation at the end of the year!
Right, so that's four uses of the word "green" in the first sentence; and who are you, anyway? And this "money game bonus" makes no sense at all – you save money and then you spend it; that makes lots of sense.
Gadget & Website Round-Up That'll "Save Green"
What the f*** does "Save Green" mean??!!! You have just inserted a random verb in front of the word "Green" in order to…I've no idea, my head hurts.
#1: Don't blink when you open your monthly bills! Reduce every one of your utility bills by 10%. Automatically save 3% on your energy bill by lowering your thermostat by one degree. You'll never notice the difference in your house, but you will notice the difference on your bill. Change your calling plan or get rid of your landline unless it's a must have. One upcoming gadget that will help you detect just where you need insulation is the Thermal Leak Detector from Black & Decker. It's a small hand-held device that measures the temperature as you move along walls, floors, ceilings and so on, and tells you when there's a drop in temperature, helping you hone in on any drafts.
First plug, for that purveyor of leaf blowers, leaf suckers, electronic wotsits and mechanical gizmos that every year we are tempted to buy and which will sit in the shed or attic for years having used them once. It's the disposable economy, except it just fills up your own home rather than the beaches and riverbanks of India.
Now, I have a brilliant Thermal Leak Detector idea: it's called YOUR HAND!
#2: Even Oprah's doing it. Video chat and "virtual boardrooms" are emerging as a viable and budgetary solution for businesses families and job seekers alike, as well as other communities, (such as the deaf, students, military), and is becoming a daily routine that allows for free "face-to-face" communication that allows you to see everyone, without leaving your home! ooVoo (is a unique video communications solution as it allows up to six people to participant in the same conversation (3 people for free), offers file sharing and the ability to record video chat sessions.
Oh well, that's it! If Oprah's doing it then there's no question at all that every person on Earth must do it as well. And what the hell has this got to do with "Saving Green" (or maybe it has lots to do with it, because I still have no idea what it means)
#3: Flying these days can be very expensive and damaging to our environment. Start-up, global car rental company VroomVroomVroom helps consumers go green while saving green. The site allows rates and amenity comparisons for all classes of vehicles from major car rental companies-Alamo, Avis, Budget, Enterprise, Hertz, National and Thrifty-with a lowest price guarantee. And no matter what the needs of your trip – a hybrid or compact car for better fuel efficiency, or an SUV to fit the family and your luggage– the site offsets carbon emissions for every car rented through the site, at no cost to the customer.
Yes, flying is damaging to the environment; and how precisely is this linked to car rental? You don't say. I went to VroomVroomVroom (presumably "VroomVroom" was already taken) and what do I see on the front page? Car hire from London Heathrow Airport – way to go!
#4: Buy used gadgets. Buying a pre-owned electronic accomplishes two excellent goals. First, you help to extend the lifetime of the gadget, lowering its carbon footprint, and secondly, you save money. With the rate at which manufacturers churn out new gadgets, buying barely used gadgets in great shape is an easy task and usually is much less expensive, even for the latest gear. There are great buyback companies such as TechForward that sell refurbished electronics, and places like Craigslist and eBay are also good places to look. Of course, the manufacturers usually offer refurbished gear at reduced prices as well. You might even find what you're seeking free of charge on networks like Freecycle.
What lovely comforting words, and she is having a go at the manufacturers who "churn out new gadgets". Let's go to the TechForward website: oh! They are saying "Accelerate Your Digital Lifestyle". That's not going to "Save Green" is it?
#5: Play a money game. Pick a quarter, a nickel or even a penny. Whenever you get that spare change, put it aside. You'll have more money saved before you miss a dime. While, most banks will no longer count change for you, they will accept pre-rolled coins as deposits. CoinStar, on the other hand, will cash out change for you, but they have a 10% surcharge. Why not just sort and roll them yourself? Use FastSort Electric Coin Sorter and when you go to the bank, take in a bunch of coin rolls and deposit them. Over time, the device pays for itself over the amount you would lose using CoinStar.
"Oh bugger", says Alyssa, "I forgot to send out the promos for CoinStar. How can I do it on the cheap? I know, I'll include them in this "Green" email and maybe people won't notice that there's nothing green at all about them. And as a bonus, because they are in an email which is all about being green people might think CoinStar are a bit green, even though they are not."
For more information, hi-res images or interviews with leading CEOs that are seeing a "green return" on their eco-friendly business models, please contact me at Alyssa@pjinc.net or call me at 212-629-8445.

Thanks!

Alyssa
Go on, give Alyssa a call, or send her an email, telling her how much you enjoyed reading her email.