Posted by keith on August 14th, 2009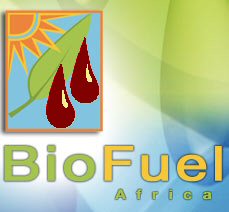 When I mention Norway to you, things like a high standard of living, sexual equality, beautiful but harsh landscapes and the Northern Lights are almost certain to come to mind. You might also think of North Sea oil and gas, and the fact that Norway has claims to the majority of remaining reserves; or perhaps you will think of the constant pressure that Norway piles on the IWC to allow it to resume commercial whaling. Even less likely, perhaps, you would recall Norway as the home of a private company that defrauded indigenous forest dwellers in Ghana of tens of thousands of hectares of homeland in order to destroy it and plant a lucrative crop of jatropha for use as a biofuel — or rather, an agrifuel.
Incredibly, it wasn't until last week that this came to my attention; a bile-inducing article in The Independent about resource colonialism (which is essentially what colonialism was always about) mentioned the Norwegian company — the one that angered me the most — in this way:
Food is not all the new colonialists are after. About a fifth of the massive new deals are for land on which to grow biofuels. British, US and German companies with names such as Flora Ecopower have bought land in Tanzania and Ethiopia. The country whose name became a byword for famine at the time of the Live Aid concerts has had more than 50 investors sign deals or register an interest in the cultivation of biofuel crops on its soil.

From Ethiopia's point of view, the economic logic is straightforward: the country is an importer of oil and is therefore vulnerable to price fluctuations on the world market; if it can produce biofuels it will lessen that dependency. But at a cost. To keep the foreign biofuel investors happy, the government doesn't force any companies to carry out environmental impact assessments. Local activists claim that 75 per cent of the land allocated to foreign biofuel firms are covered in forests that will be cut down.

More worrying is the plan by a Norwegian biofuel company to create "the largest jatropha plantation in the world" by deforesting large tracts of land in northern Ghana. Jatropha, which can be cultivated in poor soil, produces oily seeds that can produce biodiesel. A local activist, Bakari Nyari, of the African Biodiversity Network, has accused the company of "using methods that hark back to the darkest days of colonialism… by deceiving an illiterate chief to sign away 38,000 hectares with his thumbprint". The company claims the scheme will bring jobs, but the extensive deforestation which would result would deprive local people of their traditional income from gathering forest products such as shea nuts.
A little digging around, reveals the company in question to be called BioFuel Africa, a private firm that specialises in the production of agrifuels in West Africa and, according to their website, operates "under the principle that production can only be sustainable if it is low cost, provides a solid return, and enhances and enriches the lives of its workers and surrounding communities."
Now, even this self-serving definition of "sustainable" is extremely revealing, for it shows clearly that the priorities of the company are profit and exploitation of local people. Quite how sustainability can be equated with profitability is a question that only arises in Industrial Civilization; justifying this outside of a system that values intangible profits and growth above the survival of the global ecology, would be utterly impossible. Even inside the system, it is illogical. And as for enhancing and enriching the lives of those people who up to the invasion of commercial forces were connected to the land, wanting little beyond that which sustains them on a daily basis, and the cohesive structure of a stable community…this is about as hypocritical as it is possible to be in a few words.
On BioFuel Africa's "Social Impact" pages, you will also find this description of how they "restore" land by planting Jatropha:
By the current national definition of "forest" as outlined by the Forestry Commission of Ghana, the project area can be considered degraded and therefore suitable for reforestation. Planting jatropha trees removes carbon dioxide from the atmosphere, helps restore soil fertility and protects the land from wind and water erosion.

The roots of the jatropha trees bind with topsoil to make it less vulnerable to wind and penetrate the soil to allow infiltration of water, thereby reducing land degradation. This makes the crop ideal especially for marginal soils where land degradation, desertification and water stress are real problems.
Which is great; providing you want monocultural green concrete as your restored ecosystem, you don't want any indigenous forest people disturbing your commercial operation, and you accept the definition of "degraded" from the Forestry Commission of Ghana which, incidentally, is funded through a combination of government money and "our share of revenue from the sale of timber and wildlife resources to contractors."
On the sustainability point alone, the true impact of the 38,000 landgrab is outlined in a brilliant report by the Regional Advisory and Information Network Systems (RAINS), based in Ghana:
In November 2007 a team from RAINS discovered massive destruction of vegetation cover over a large stretch of land near a village called Alipe within the White Volta River basin about 30 kilometres from Tamale, the capital town of the Northern region of Ghana. Heavy agricultural machinery were systematically pulling down trees and decimating the area a few metres south of the village. The land had been stripped bare of all its vegetation cover. Enquiry revealed that the site was to be the beginning of a large jatropha plantation developed by a Norwegian biofuel company called BioFuel Africa – a subsidiary of Bio Fuel Norway (www.biofuel.no). At a public engagement session in Kusawgu, the traditional capital of the Kusawgu Division of the Gonja Traditional Council, Mr. Finn Byberg, Director of Land Acquisition for BioFuel Africa, stated that BioFuel Africa hoped to "develop the largest jatropha plantation in the world in Ghana".

The discovery of the cleared land brought the realization that the battle against land grabbing and community disempowerment was no longer just happening in other countries but also in Ghana. In collaboration with the Central Gonja District Assembly and the Environmental Protection Agency, work was suspended on the development site.
I strongly urge you to read this paper; it is factual, and covers the issues in far more detail than I could here. Not knowing the background — as I said, I'm new to this story — it's still pretty clear that this paper was the catalyst for BioFuel Africa going into receivership. In effect, this report screwed up the company…
…almost:
STAVANGER, NORWAY – BioFuel AS founders Arne Helvig and Steinar Kolnes have acquired 100 percent of the shares in BioFuel Africa Ltd. (Ghana), a biofuel company focused on growing sustainable alternative fuels in West Africa, a company that was fully owned by BioFuel AS.

As a result of slanderous public remarks made against BioFuel AS and one of its primary shareholders, the company was forced to file for bankruptcy on 13 March, 2009, putting all of BioFuel AS assets up for sale. Two of the company's founders took that opportunity to buy all shares of BioFuel Africa Ltd., assuming all its debt and acquiring all assets. As a result, BioFuel Africa will be able to continue its operations in Ghana.

"We feel optimistic about the acquisition, which will allow us to focus on the business at hand," said Chief Executive Officer Steinar Kolnes. "We will not let false accusations or petty behavior on the part of one highly irresponsible company deter us from the mission of bringing a socially and environmentally product to market."

A new company, Solar Harvest AS, has been formed in Norway and is now the sole owner of BioFuel Africa Ltd. (Ghana).

The Solar Harvest/BioFuel AS founders are preparing for a lawsuit against the company that wrongly accused is shareholders of misconduct. Because the case is about to be filed in Norwegian courts, no further details of the ongoing investigation and subsequent lawsuit will be released at this time.

EDITORIAL CONTACT:
Steinar Kolnes
Chairman of the board – Solar Harvest AS
CEO – BioFuel Africa AS
To the rescue of a penniless company comes a couple of ecocidal maniacs, determined to continue the work of the destructive incumbent.
Fancy having a pop at the new company? Here's where to make your feelings known:
Steinar Kolnes
Solar Harvest AS
Verven 12, Ground Floor
Seaside Entrance
NO-4014 Stavanger
Phone: +47 9004 2374
Fax: +47 5189 1312 [I wouldn't dream of encouraging you to clog up their fax machine]
There is such a thing as bad publicity!
Addendum: One of the directors of BioFuel Africa, who I didn't even name in this article has started resorting to personal threats. These are published in a more recent article. If I receive a "cease and desist" letter from a UK solicitor, then I will remove any non-factual, subjective, statements from this article.