Posted by keith on September 13th, 2010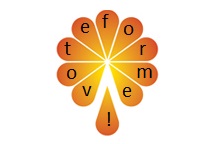 Flicking through my news feeds I came across an article by George Monbiot in The Guardian entitled "Green heroes working for the right kind of environmental change". As always, I quickly scanned it looking for anyone who was actually doing anything to undermine the industrial system, and was pleasantly surprised not to see the usual mish-mash of light green writers and campaigners, but rather quite a few real people who are working with other real people: obviously no one doing anything "naughty" but then all these people are conveniently off the radar of the mainstream media.
As I was about to go to the next article, I noticed an awful lot of comments related to George's call for nominations for another ten people. Now, there is no way, surely, that anyone would jump upon this and orchestrate a campaign to get everyone on their mailing list to post a comment…would they?
And, as if by magic, one or two names started cropping up with efficient regularity – one of them more than any other…
rebeccajg

10 September 2010 7:50PM

I nominate Caroline Fiennes, who runs Global Cool. Her organization is pursuing a very innovative campaign to change behavior of people who are beyond the reach of traditional environmental messaging. It's a totally different approach than what I've seen elsewhere, and could be a great model for other countries.
Hugs1

10 September 2010 7:55PM

'I nominate Caroline Fiennes and the team of Global Cool (http://www.globalcool.org/) – campaigns which get to the parts others don't. Proving the concept that you can have fun living a greener life without sacrificing the things you enjoy.
Sanjiv

10 September 2010 7:57PM

I would like to nominate Caroline Fiennes at Global Cool for doing great work to raise environmental awareness more widely and to make it, well, cool!
Lesq1

10 September 2010 8:04PM

I'd like to nominate Caroline Fiennes of Global Cool.

While most environmental stuff is just preaching to the converted – and a lot of the rest is hair-shirt and sandals – Global Cool have taken on the hardest task of all – convincing the UNconverted (many would say UNCONVERTABLE) that Green is The Thing.

For sheer balls, you've gotta go for Caroline and Global Cool!

My second choice? Caroline Fiennes of Global Cool.

My third choice? …… You got it!
Mihrimah

10 September 2010 8:49PM

I nominate Caroline Fiennes of Global Cool. I like how Fiennes and her team are working to reach beyond the usual environmentalist crowd — so that eco-consciousness is truly mainstream.
Yes, there does appear to be a pattern emerging here. So let's look at Global Cool, and see why Caroline Fiennes, or her PR company, think she is so worthy of nomination for this prestigeous award (for goodness sake, it's only a list!).
Looking at the website, the first thing that struck me is that it was just a blog of trendy green stuff, packed to the gills with YouTube videos. I'm not sure how this makes Global Cool an "innovative" campaign, but maybe I'm just in the wrong demographic…or something. There is, fortunately, an About page, which reads as follows (without the billion YouTube videos embedded):
Global Cool is a green lifestyle organisation that inspires people to think differently and live differently. We work with celebrities and entertainment to show you how to live a greener life without sacrificing the things you enjoy.

Since 2007 we've worked with the likes of Sienna Miller, Orlando Bloom, Leonardo DiCaprio, KT Tunstall, Josh Hartnett, Stephen Fry, Rosario Dawson, Pink, Scissor Sisters, Maroon 5, Tony Blair, Prince Charles, Amy Smart, Amitabh Bachchan, Dermot O'Leary and many more to bring you a whole host of innovative ideas for leading a greener life…

Join the 100 mph Club
We took Mr Hudson, Rick Edwards, George Lamb and Scott Mills on Traincations around Europe to show you how easy it is to get around Europe by train. We also teamed up with Eurostar and Rail Europe to make it quick and easy for you to book your own Traincation.

18 Degrees of Inspiration
We showed you how to turn up the style and turn down the heat at home with our 18 Degrees of Inspiration videos with Jo and Leah Wood, Laura Bailey, VV Brown, Stella Tennant and Adam Croasdell. We also teamed up with Facebook and ASOS to give you the chance to show off your own fabulous knitwear.

Do It In Public
We went to a whole host of summer festivals and worked with bands and artists like Keane, Elbow, Goldie Lookin' Chain, The Killers, McFly, The Courteeners, Florence & the Machine, Jet, Foo Fighters, Paolo Nutini and many more to promote the joys of public transport.

The Art of Swishing
We hosted an official London Fashion Week party in association with Estethica to launch The Art of Swishing, the latest trend in clothes recycling.

And that's just the beginning! To keep up to date with everything Global Cool is planning in the future, sign up to our newsletter here or follow us on Facebook and Twitter.

Global Cool is run by the Global Cool Foundation.
This looks terribly superficial – especially the lie that you can carry on doing whatever you do and still be green – and with the inclusion of Tony Blair (warmonger), Stephen Fry (techno obsessive) and Dermot O'Leary (Simon Cowell's sock puppet) it's a struggle to see an kind of consistency with the green message; but, as I say, I'm presumably not trendy or un-green enough to be influenced. Let's go down a level and see what has actually been happening…
Do It In Public

Do It In Public is back for summer 2010. We've already been showing you how to get to and from this year's music festivals without having to dig your car out of a muddy field and we'll be travelling (by public transport, of course) to some of this summer's festivals ourselves, so keep an eye out for our exclusive videos with some of the bands, including Lightspeed Champion, Caribou, Sunday Girl, Hudson Mohawke and Max Tundra.

We're also celebrating the joys of reading books on buses and trains by launching our online book group, Books In Public. Find out more here. And if you've ever been sat on a bus or train and seen the man/woman of your dreams but lacked the courage to go and ask them out, we've got the perfect solution. Throughout the summer we've been hosting the Art of Conversation series on a restored Routemaster bus in London.
Ok, digging around a bit more, it seems there isn't actually anything wrong with what they are doing – it is good to talk to people, for instance – but I have been digging around for far too long to find anything really useful. Apart from the fact that life is not just what you see on YouTube (especially when their embedding servers keep failing), it seems that I actually understand the target demographic more than Caroline Fiennes and her friends at Global Cool: if it takes more than a couple of clicks to get anywhere, then most people won't bother. It's all very well seeing trendy people talking about superficial stuff, but superficial doesn't change anything, and thus Global Cool have backed themselves into a very tight corner in which non-famous trendy people look at videos of famous trendy people doing very little – to what aim I have absolutely no idea.
Back to the Guardian comment page, this pops up:
Quercusrobur

10 September 2010 8:53PM

this is looking rather like an orchestrated and concerted attempt at plugging the individual named above to me…
Thank you, Quercusrobur. The tide of nominations mysteriously stopped at this point…until a few comments had obscured the exposure of Global Cool's PR stunt:
mlb7

11 September 2010 12:35PM

I nominate Caroline Fiennes of Global Cool – an innovative and inspiring charity which makes green behaviours fashionable
philjhjones

11 September 2010 2:11PM

I nominate Caroline Fiennes of Global Cool – a truly inspiring campaign that engages and inspires people in a completely innovative way, who ordinarily would not be involved in green thinking

http://www.globalcool.org/
A quick web search for this exact phrase uncovered Phil Jones' Facebook profile which, if you are on Facebook, you can see suggests that Phil works for either Global Cool or it's related campaign Project Genie – the plot thickens.
IJKLondon

11 September 2010 3:46PM

I nominate Caroline Fiennes and Global Cool … love they way they bring green issues out of the media that more or less preach to the converted (The Guardian :)) to a media readership that are more cynical and probably have less money to spend on organic/free range/recycled etc. … It's this broader spectrum of people in the UK who can have a greater influence on our environment.
newhouser

11 September 2010 8:51PM

I'd like to nominate Caroline Fiennes from Global Cool, they are doing cool things about the environment
AngusAndKath

11 September 2010 9:40PM

We nominate Caroline Fiennes of Global Cool for her ability to bring green issues to a wider audience.
HomeMadeLifeforum

11 September 2010 10:39PM

I'd like to nominate Caroline Fiennes of Global Cool to stop creating sockpuppets to nominate herself…
Oh, thank you, HomeMadeLifeforum, for those refreshing words!
WendyinVancouver

11 September 2010 10:47PM

I nominate Caroline Fiennes of Global Cool. It`s an organization that focuses on making environmental issues cool and appealing to young people who normally don`t care much about making environmental change. It`s a really innovative approach and very important as a way of targeting people who aren`t already committed to environmental goals.
WendyinVancouver didn't see that, and probably just opened her "Vote for me!" email, being a few hours behind the UK.
PlinyCC

12 September 2010 12:35AM

Nth that- Caroline Fiennes of Global Cool…….
At this juncture I would like to point you, Dear Reader, to the list of sponsors that a little bit more clicking uncovered, including:
Mr and Mrs Smith – a global travel company
ASOS – an online fashion retailer, one of many fashion related sponsors: you know, that thing that tells us whatever we have isn't good enough and we have to change it for something else
Microsoft – another fashion company ;-)
CBS Outdoor – a company that pushes adverts in peoples' faces wherever they go
White and Case – a legal firm that assists with the privatisation of common and national assets
The final word, though, must go to my new friend Quercusrobur, who almost managed to kill off Caroline's nominations: only to be replaced by Darren Taylor and, as we can see here, Jenny Holden, who got all her Facebook friends to vote for her (I checked). Still, at least they don't co-opt celebrities and planet-eating businesses in their work…as opposed to Global Cool:
Quercusrobur

12 September 2010 1:06AM

I'd like to nominate anyone who invents a spam filter that stops C******* F****** and her green-lite celeb-fawning eco-consumerist 'cool' website being nominated by her pals in place of people who are actually doing meaningful grass roots stuff that might just make a difference to this small planet that we live on