Posted by keith on July 25th, 2011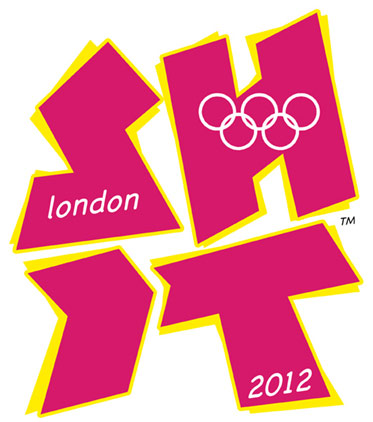 The Olympic Charter reads as follows:
Fundamental Principles of Olympism
1. Olympism is a philosophy of life, exalting and combining in a balanced whole the qualities of body, will and mind. Blending sport with culture and education, Olympism seeks to create a way of life based on the joy of effort, the educational value of good example and respect for universal fundamental ethical principles.
2. The goal of Olympism is to place sport at the service of the harmonious development of man, with a view to promoting a peaceful society concerned with the preservation of human dignity.
3. The Olympic Movement is the concerted, organised, universal and permanent action, carried out under the supreme authority of the IOC, of all individuals and entities who are inspired by the values of Olympism. It covers the five continents. It reaches its peak with the bringing together of the world's athletes at the great sports festival, the Olympic Games. Its symbol is five interlaced rings.
4. The practice of sport is a human right. Every individual must have the possibility of practising sport, without discrimination of any kind and in the Olympic spirit, which requires mutual understanding with a spirit of friendship, solidarity and fair play. The organisation, administration and management of sport must be controlled by independent sports organisations.
5. Any form of discrimination with regard to a country or a person on grounds of race, religion, politics, gender or otherwise is incompatible with belonging to the Olympic Movement.
6. Belonging to the Olympic Movement requires compliance with the Olympic Charter and recognition by the IOC.
Notice the highlighted points, particularly those mentioning Universal Fundamental Ethical Principles and Human Dignity – they are key to the next set of information, which you might find runs rather contrary to the Fundamental Principles of Olympism. The more you know about the activities of the corporations mentioned, the more appalled you are sure to be.
Coca-Cola is proud to be a Presenting Partner of the London 2012 Olympic Torch Relay, and looks forward to helping to spread the magic of the Olympic Games well beyond London, inspiring communities across the UK to participate in the biggest celebration of world sport.

Coca-Cola's partnership with the Olympic Flame began in Barcelona in 1992, and London 2012 will mark the eighth time the company has served as a Presenting Partner. Coca-Cola will draw on its unrivalled heritage of involving people in the excitement of the Olympic Torch Relay to bring the Olympic Games to doorsteps across the UK. Find out more at www.cokezone.co.uk/olympicgames
(http://www.london2012.com/games/olympic-torch-relay/presenting-partners/)
The London 2012 Organising Committee today announced Rio Tinto as their 40th domestic sponsor for next year's Olympic and Paralympic Games.

Rio Tinto will provide the gold, silver and copper to produce 4,700 medals for the London 2012 Games. The company, a leading international mining group headquartered in London, will become the Official Mining and Metals Provider to London 2012 and the 24th domestic Tier 3 sponsor.

London 2012 will be the second Games at which Rio Tinto has supplied the metals, having previously done so for the Salt Lake City Winter Olympic Games in 2002.

LOCOG Commercial Director Chris Townsend commented, 'The medals are one of the great traditions and enduring images of any Olympic or Paralympic Games, so Rio Tinto will play a significant role in the successful delivery of London 2012. We welcome them to the London 2012 family and we look forward to working with them to ensure that our medals will be both spectacular and sustainable.'
(http://www.london2012.com/news/2011/04/london-2012-secures-rio-tinto-as-sponsor.php)
The London Organising Committee of the Olympic Games and Paralympic Games (LOCOG) has appointed Heineken UK, Britain's leading brewer, as Official Lager Supplier of London 2012 in a Tier Three sponsorship deal.

As part of the deal, the company's flagship premium beer, Heineken, will be the branded lager served at the Olympic and Paralympic Games, and Heineken UK will have exclusive pouring rights for its portfolio of beer and cider brands at all London 2012 venues where alcohol is served.

As an official supplier of the London 2012 Games, Heineken will also be able to utilise exclusive hospitality and marketing opportunities associated with the event. It will also enjoy sponsorship and venue supply rights associated with the British Olympic Association, Team GB, the British Paralympic Association and ParalympicsGB.

Chris Townsend, LOCOG Commercial Director, said: 'Like many major events, the provision of food and drink is a part of the overall experience and this year sees our plans in this regard move up a gear. We are especially pleased to be working with Heineken, as we have a shared goal of encouraging adult visitors to our venues where alcohol is served to celebrate responsibly. We welcome Heineken to the London 2012 family and look forward to working with them between now and the summer of 2012.'
(http://www.london2012.com/news/2011/02/london-2012-signs-heineken-as-latest-sponsor.php)
The International Olympic Committee (IOC) has announced that Procter and Gamble (P&G) will join The Olympic Partners (TOP) Programme.

P&G will be an official Olympic worldwide partner in the 'personal care and household products' category until 2020, including the London 2012 Olympic Games. As part of the agreement, P&G will also partner the IOC and the National Olympic Committees around the world.

IOC President Jacques Rogge said: 'Procter & Gamble is a first-class company, and we are absolutely delighted to announce that we will be partnering with it until 2020. P&G's global reach and consumer insight will be a real boost in our efforts to communicate the Olympic values to a worldwide audience, and its financial support over the next decade will benefit the entire Olympic Movement, including the athletes themselves.'
(http://www.london2012.com/news/2010/07/11th-olympic-worldwide-partner-announced.php)
The London Organising Committee of the Olympic Games and Paralympic Games (LOCOG) is pleased to confirm ArcelorMittal as a Tier Two sponsor of London 2012 and Official Steel Supporter of the Games. The deal follows confirmation that ArcelorMittal will fund the construction of a 115m-high visitor attraction in the Olympic Park in time for the Games. The attraction will be designed by artist Anish Kapoor and structural engineer Cecil Balmond and named 'The Orbit' during the Games.

As part of the deal, LOCOG will benefit from the sale of tickets to visit the viewing platform of the tower, as well as being able to provide hospitality in the tower at Games-time. The tower is expected to be completed by May 2012 and will be an iconic presence on the skyline as well as providing visitors with spectacular views across the Olympic Park.

LOCOG Chair Seb Coe commented: 'The Olympic Games and Paralympic Games are already transforming east London and the addition of the Tower at Games-time will provide an added dimension to the Park. We are thrilled to have ArcelorMittal on board as a sponsor and I have great pleasure in welcoming them to the London 2012 family.'
(http://www.london2012.com/news/2010/05/london-2012-confirms-arcelormittal-as-tier-two-supporter.php)
The London 2012 Organising Committee (LOCOG) today announced BMW as the official Automotive Partner of the London 2012 Games. BMW becomes the seventh Tier One partner and 24th domestic partner overall.

The company will supply around 4,000 vehicles to transport the 'Games family' during the Olympic and Paralympic Games – including athletes, technical officials, the media and International Sports Federations.

BMW is also a 'Sustainability Partner' and has committed to provide a low emissions fleet. It will showcase electric vehicles and also provide bicycles to help athletes and LOCOG staff get around at Games time. The measures will help deliver LOCOG's objectives of a 'low carbon and 'healthy living Games.

LOCOG Chair Sebastian Coe said: 'Operationally, an automotive deal is vital for any Organising Committee and so I'm thrilled BMW is on board. They share our vision to stage a sustainable Games in 2012 and will be a valued partner.

'On a commercial level, signing another Tier One Partner in this challenging environment is a fantastic achievement but it goes to show the inspirational power of the Olympic Games and Paralympic Games.'
(http://www.london2012.com/news/2009/11/bmw-signs-as-newest-london-2012-tier-one-partner.php)
GE [General Electric], a worldwide partner of the Olympic Games, has today announced plans to donate £4.8 million ($8 million) worth of medical equipment, including foetal monitors, incubators and MR scanner, to Homerton University Hospital in Hackney, East London.

Hackney is one of the five Host Boroughs of the London 2012 Games. The hospital is the nearest to the Olympic Park.

The pledge will enhance the hospital's care of premature and sick babies. It will help reduce infant mortality rates across the borough and make a significant contribution to the Government's policy agenda on maternal and infant care.

Paul Deighton, Chief Executive of the London Organising Committee of the Olympic and Paralympic Games (LOCOG), said: 'We applaud GE's donation – which is a great example of a tangible legacy left by a corporate sponsor beyond the 2012 Games.

'This is what Olympic legacy is all about – giving the people of East London access to world class facilities on their door step – in this case healthcare – which will help improve lives for generations to come.'

As a worldwide partner of the Olympic Games, including London 2012, GE will provide GE infrastructure solutions for Olympic venues including power, lighting, water treatment, transportation and security. It will also supply hospitals with ultrasound and MRI equipment to help doctors treat athletes.

The donation is part of a GE Healthcare programme 'healthymagination', using innovative technology to improve healthcare around the world.
(http://www.london2012.com/news/2009/06/ge-donates-4-8m-pounds-to-host-borough-hospital.php)
The London Organising Committee of the Olympic Games and Paralympic Games (LOCOG) today announced The Nielsen Company as its official Market Research Services provider.

Working in collaboration with the LOCOG marketing team, The Nielsen Company will undertake all of LOCOG's market research services requirements, including developing a market research strategy, undertaking tracking studies and organising online panels and surveys.

LOCOG chair Seb Coe welcomed the appointment: 'This is more fantastic news for the project, as we've signed yet another market-leading company to the commercial programme. The Nielsen Company will assist us in the decision-making process by testing our ideas in the marketplace. One of our challenges – and opportunities – is connecting with young people. Nielsen will help us to do this and will, I'm sure, prove to be a huge asset to our marketing push, which is moving up a gear in 2009.'

'Nielsen is pleased to partner with LOCOG in support of London 2012,' said Susan Whiting, vice-chair of The Nielsen Company. 'The Olympic and Paralympic values are shared by Nielsen's employees, and we look forward to providing critical consumer and media insights that will deliver an Olympic experience that London and the UK can be proud of.'
(http://www.london2012.com/news/2009/06/london-2012-appoints-market-research-services-provider.php)
London 2012 Sustainability Partner EDF Energy has launched an annual 'Green Britain Day', aiming to show the world how Britain can lead the world in the race against climate change.

Inspired by the Games, people are being invited to join Team Green Britain and use the day, 10 July, as the start of a journey to be more sustainable.

Advice can be found on the Team Green Britain website on ways to be more sustainable across five themes: home and garden, food, lifestyle, travel and money.

Olympic and Paralympic champions including cyclist Victoria Pendleton and Paralympic swimmer Eleanor Simmonds are among those who have joined the team.

Over 450 schools have signed up to be part of activities, as part of EDF's online 'POD' educational resource; 1,000 more have downloaded materials to help them 'do something green for the team' on the day. There will also be 20 community events running across the UK.

The project is running in association with the Eden Project, who are holding a concert featuring Paul Weller and Florence and the Machine to round off the day.

Sebastian Coe, London 2012 Organising Committee Chair, said: 'London 2012 is all about using the power of the Games to inspire change and it's fantastic to see EDF Energy, the first sustainability partner of London 2012, taking this on in their activation. The Green Britain Day campaign is a great way for people to come together and make a difference.

'Sustainability underpins our planning for the Olympic Games and Paralympic Games. It will be a key part of our legacy and Team Green Britain will, I hope, grow as we head towards 2012 and live on after the Games have gone.'
(http://www.london2012.com/news/2009/06/edf-energy-launches-team-green-britain.php)
Tier Two Supporter Cadbury [Kraft] has extended its existing deal with London 2012 so that they will supply all confectionary and packaged ice cream sold at official London 2012 outlets at Games time.

As part of the extension sugar-free gum Trident becomes the fifth Tier Three brand to sign to London 2012.

London 2012 Chief Executive Paul Deighton said: 'This deal is a great opportunity for Cadbury to extend its partnership with the London 2012 Olympic Games and Paralympic Games, and for us to continue to develop our commercial programme and raise more private finance to host and stage the Games.

'Cadbury has a long tradition of sports sponsorship, both in this country, and of supporting major international events, and are proving a strong addition to our team of world class commercial partners.'
(http://www.london2012.com/news/2009/03/cadbury-extends-partnership.php)
Atkins is the latest Tier Three provider for the London 2012 Games, as the partnership programme continues apace.

Atkins is the official Engineering Design Services provider for the 2012 Games. Their services include help with building services design, acoustics, fire and accessibility advice for temporary Games venues in London and across the UK. These include Horse Guards Parade, Greenwich Park and Footballing venues St James' Park, Hampden Park and the Millennium Stadium.

Atkins has been part of the design team for the Olympic Park site since late 2005, working with partners to help with aspects of clearing and cleaning the site, road and bridges and ecological support.

London 2012 Chair Sebastian Coe said: 'We are now at the half-way point between winning the bid and staging the Games, and the appointment of Atkins is a real sign that the project is developing at a rapid pace and that we are well on track.

'Atkins is a world class player in this field, with a fantastic record of working on major projects. They know the project inside out and will be a valuable partner on the road to 2012.'
(http://www.london2012.com/news/2009/01/atkins-announced-as-latest-tier-three-provider.php)
BP has been announced as the sixth Tier One Partner of the London 2012 Olympic and Paralympic Games.

As the official Oil and Gas Partner and a Sustainability Partner, BP will provide the fuelling facilities for Games-related transport. It will also provide Liquefied Petroleum Gas (LPG) for catering, vehicle washing facilities and technical support services, including a system for tracking and reporting carbon emissions.

Following a strong tradition of supporting the arts, BP will promote and support the Cultural Olympiad with exhibtions and outreach programmes around the UK.

LOCOG Chair Sebastian Coe said: 'From the moment the Olympic flag is handed to London, the eyes of the world will be on the UK. So I am delighted that we have the best of British companies joining us on our journey to 2012 to deliver a truly memorable Olympic and Paralympic Games.'

The number of Tier One Partners signed so early is unprecendented. They will help fund the cost of staging the Games as well as helping to spread the message of the Games, to inspire change.
(http://www.london2012.com/news/2008/07/bp-announced-as-latest-tier-one-partner.php)
British Airways has been announced as the newest Tier One partner for the 2012 Games, in the airline category.

A firm supporter of the London 2012 bid, the airline will now have marketing rights to the London 2012 Games and provide flights to athletes for the Beijing Games this summer and the Vancouver 2010 Winter Games.

As part of the deal announced at Heathrow's Terminal 5, British Airways will also provide support for volunteer training and a travel bursary scheme for aspiring athletes.

Willie Walsh, British Airways chief executive, said: 'British Airways is a natural partner for London 2012 and we are proud to become part of the team that makes the London 2012 Olympic and Paralympic Games a success.

'As one of Britain's most high profile and iconic brands, it is right that we should sponsor the Games in our home city. We supported London's bid in 2005 and we will be proud to welcome the world to London when the global spotlight falls on the UK in 2012.'
(http://www.london2012.com/news/2008/02/british-airways-announced-as-tier-one-partner.php)
Leading energy company EDF was today announced as London 2012's next Tier One domestic sponsor and a sustainability partner.

As Europe's lowest carbon-emitting energy company, EDF will help make sure the 2012 Games are sustainable and will encourage people and businesses to reduce their carbon footprint through a 'Green Lane' campaign.

The company now have exclusive marketing rights for the utility services sector, including use of the new London 2012 logo, plus exclusive access and category marketing rights to Team GB and Paralympic GB for Beijing 2008 and Vancouver 2010.

The announcement was made at an event at 2012 venue Greenwich Park, where a 'Green Lane' was created to show how homes can be made to be environmentally friendly.

EDF has a strong connection with the Games and its UK subsidiary was the first company to sign up as a partner during the bid for 2012.

Pierre Gadonneix, Chairman and Chief Executive Officer of EDF, said: "I am delighted that EDF will be an official partner of London 2012.

"With these Olympic and Paralympic Games, we want to deliver the vision of inspiring future generations and leaving a lasting legacy, in sport and in society."

Sebastian Coe, Chair of the London 2012 Organising Committee said: "Sustainability is at the heart of London 2012 and we're looking forward to working with EDF to make London 2012 truly sustainable Games, delivering a lasting legacy benefiting sport, the environment and the local and global community."
(http://www.london2012.com/news/2007/07/edf-announced-as-london-2012-sustainability-partner.php)
Commercialism in sport! Who'd have thought?