Posted by keith on 29th October 2008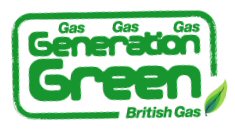 Following on from my series about supermarkets in schools, here is something that has been irritating me for a while: British Gas are part of a huge energy company known as Centrica, which operates in energy markets across the world. For many years now BG have been losing out to other energy companies in the domestic market due to the deregulation of the energy industry; they have managed to diversify into electricity, but are nothing like the force they were before the 1990s in the UK.
So what have they decided to do? Get into the business of education, subtly but incidiously. Here is the advert for their Generation Green campaign…
Like the supermarket campaigns, schools can get rewards for collecting vouchers, or "leaves" (love the green tinge already!). I have no idea how many leaves are required for a solar panel, so it would be foolish for me to suggest that it would be an extraordinary amount, but it might be – that's all I'm saying.
More importantly for British Gas, there is a huge amount of subtle marketing going on:
– To get 200 leaves, a school can download a lesson plan which contains lots of information about saving energy, but also has a British Gas logo on every page. The lesson plans are particularly interesting in that when they discuss the causes of climate change they highlight how bad coal is, but completely neglect to mention natural gas as also being a source of both carbon dioxide and methane. Interesting.
– To get 150 leaves, a parent can complete a British Gas "Energy Saver's Report". I started to fill one out, honestly, and at Step 6 was asked what my main heating fuel was – it is wood, but this is not an option. I carried on, using gas as my source, and when I got to this page things got even stranger – I could not say that I only heat my home in the evening, and I could not say that my thermostat was set to 15C. The minimum allowed was 19 degrees centigrade – very hot for us. I completed the plan, and was offered some nice services and goods that could be supplied by British Gas, and that I had only earned 100 leaves!
This entire operation has light green platitudes stamped all over it, just like the supermarket greenwashing I wrote about last week. The changes suggested are not bad, but they are insufficient and completely within the comfort zone of a commercial organisation.
It also, like the supermarket vouchers, allows a large commercial entity to worm its way into a so-called place of education, via the teachers and students using the lesson plans, and the parents of the students filling out surveys in order to earn the schools more leaves.
Now watch the advert again and see how good you feel about British Gas.
(although I love the idea of shutting down the lights at the supermarket – go on kids, you know it makes sense!)
Posted in Corporate Hypocrisy, Promotions, Public Sector Hypocrisy, Sponsorship | 4 Comments »